Details

Written by

DiSalvio, Pastor Bob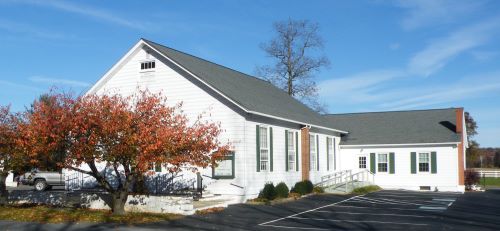 It finally dawned on you, there is something to be said about healthy eating and exercise. So you decided the best route to the exercise piece was to get a bike.
You went to Amazon-- found the bike for you and ordered it. Since you're on Amazon Prime shipping was free and expedited. Three days later a big truck pulled up to your driveway -- Two men proceeded to unload a huge box, which upon your instruction and with your supervision, they deposited in your garage.
You immediately noticed two brightly colored stickers one which read: "Handle with care" and the other which made your heart sink, read "Assembly Required".
Upon opening the box you discovered" two tires, a seat, handlebars, a frame, a box containing the pedals, a chain, brakes, other assorted gears nuts, bolts, and brake components.
You breathe a sigh and prepare to assemble those various components part which on their own are not a bike until they are put together.
Exercise on the road to healthy living will not be yours until all the parts are assembled.
This illustration given to me by my brother in Christ Arne Abrahamson brings to light that each believer is a component that when fit together form the church of Christ.
The Apostle Paul has given a very fitting admonition for the believer today- Hebrews 10: 25a "Not forsaking the assembling of our selves together as the manner of some is..."
Covid, the CDC, and government edits have caused many churches and ours as well to close meeting houses out of an abundance of caution so as not to spread the virus. We shut down for a relatively short period of time but immediately began our growing telephone ministry.
God has used that technology not only to keep us together as a spiritual family but also to expand our ministry beyond the walls of the meeting house.
Several months ago we opened our doors to let in any who would worship together, to assemble together physically. Manyhave done so. "Praise the Lord!"
Psalm 68:6 "God setteth the solitary in families..."
We are members of the human family and require the love and compassion of others. The members of Christ's family need, no require the fellowship of one another. We cannot survive in the oppressive atmosphere of America's secular society for a long period of time before we suffocate from its constant bombardment of their antichristian philosophies and worldview!
Hebrews 10:25 told us "not to forsake assembly"
10:25b tells us why: "but exhorting one another and so much more as ye see the day approaching"
If you have been listening to the Amwell Bible Study of Revelation on Wednesday evenings you know we are fast approaching the Rapture!
There is safety, blessing, nourishment, strength, and joy in the assembling of ourselves together. It is spiritual exercise we desperately need to carry on each day.
If you are reading this blog and you are not sick, not distant geographically. I invite you to begin the process of coming back to "church".
Do it in a manner that is safe for you-- don't look to what others do or how they do it.
Pray, fear not, trust the Lord.
After more than a year apart it's time to claim the truth of Psalm 118:8: "it is better to trust in the Lord than to put confidence in man".
Details

Written by

DiSalvio, Pastor Bob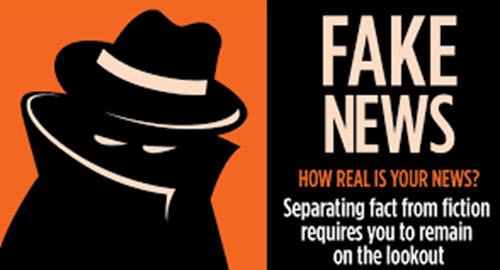 "Fake News" has become the phrase De Jour. It's defined as "accusation, rumors, and accounts for which there is no evidence but which nevertheless are reported as genuine news stories."
When "Fake News" is presented as "Real News", that presentation ruins the lives of the people it targets and distorts the events it reports on!
"Fake News" is undermining our ability to discover the truth concerning the many serious issues of the day.
Eventually "Fake News" reports are revealed for what they are…lies! Those lies are revealed because they can't stand up to the test of time and scrutiny.
In stark contrast, may I submit the "Good News": God came to earth in human form in the person of Jesus Christ—He came with a purpose: to save humanity from the consequences of our sin and death. That purpose brought Jesus to a cross where He was crucified. His death satisfied the steep price God places on unconfessed and unrepented sin. His blood was the agent by which sin is forgiven and for which salvation is bought and paid. His burial was the logical consequence of death by crucifixion. He lay in a borrowed tomb for three days. But, on a bright sunny Sunday morning, followers found the tomb was empty—Jesus had risen from the dead—just as He prophesied!
Good News! For the followers of Jesus Christ, death is no longer our final, fearful destination—Jesus promised and His resurrection proved there is life after death! Jesus said: "I am the resurrection, and the life: he that believeth in me, though he were dead, yet shall he live: and whosoever liveth and believeth in me shall never die." (John 11:25-26 KJV)
Unlike Fake News, this Good News is supported by a lot of evidence— believers, skeptics, critics, and unbelievers have scrutinized the scriptures, historical documents and archaeology for 2000 years and have not been able to discredit or disprove the facts surrounding His resurrection—here are a few examples:
• Fact: Jesus died on a Cross-Roman authorities certified His death.
• Fact: After He rose from the dead, over 500 eyewitnesses attested to having seen Jesus alive!
• Fact: After His crucifixion, His disciples were completely demoralized and afraid for their lives—after the resurrection, having seen Jesus alive again, they became bold and brave communicators of the Good News—who willingly were martyrs in the end. You've heard it said, "People will die for their religious beliefs if they sincerely believe they're true, but people won't die for those beliefs if they know they are false".
• Fact: Before the resurrection, Jesus' own brother didn't believe Jesus was God in the flesh. After the resurrection, he not only believed, but he became the leader of the church in Jerusalem.
• Fact: The first century's greatest persecutor, Saul, became a believer, follower, evangelist and missionary spreading the Good News of Jesus' death and resurrection after he met the resurrected Christ.
• Fact: The tomb of Jesus is Empty!
There is so much more evidence… But I am writing a blog, not a book!
The Gospel of Jesus Christ is not just Good News…it's TRUE news – something the secular world can't seem to find these days!